The Antica Quercia / Old Oak range is produced in three-layered single planks only, and is available only with an antique finish with small "imperfections" such as scratches, stains and irregular bevelled edges. These can be varnished, finished with biocompatible oil and a naturalising wood preservative. Thirty colours are available, ten in each finish.
Formats
TRIPLE-LAYER SINGLE PLANKS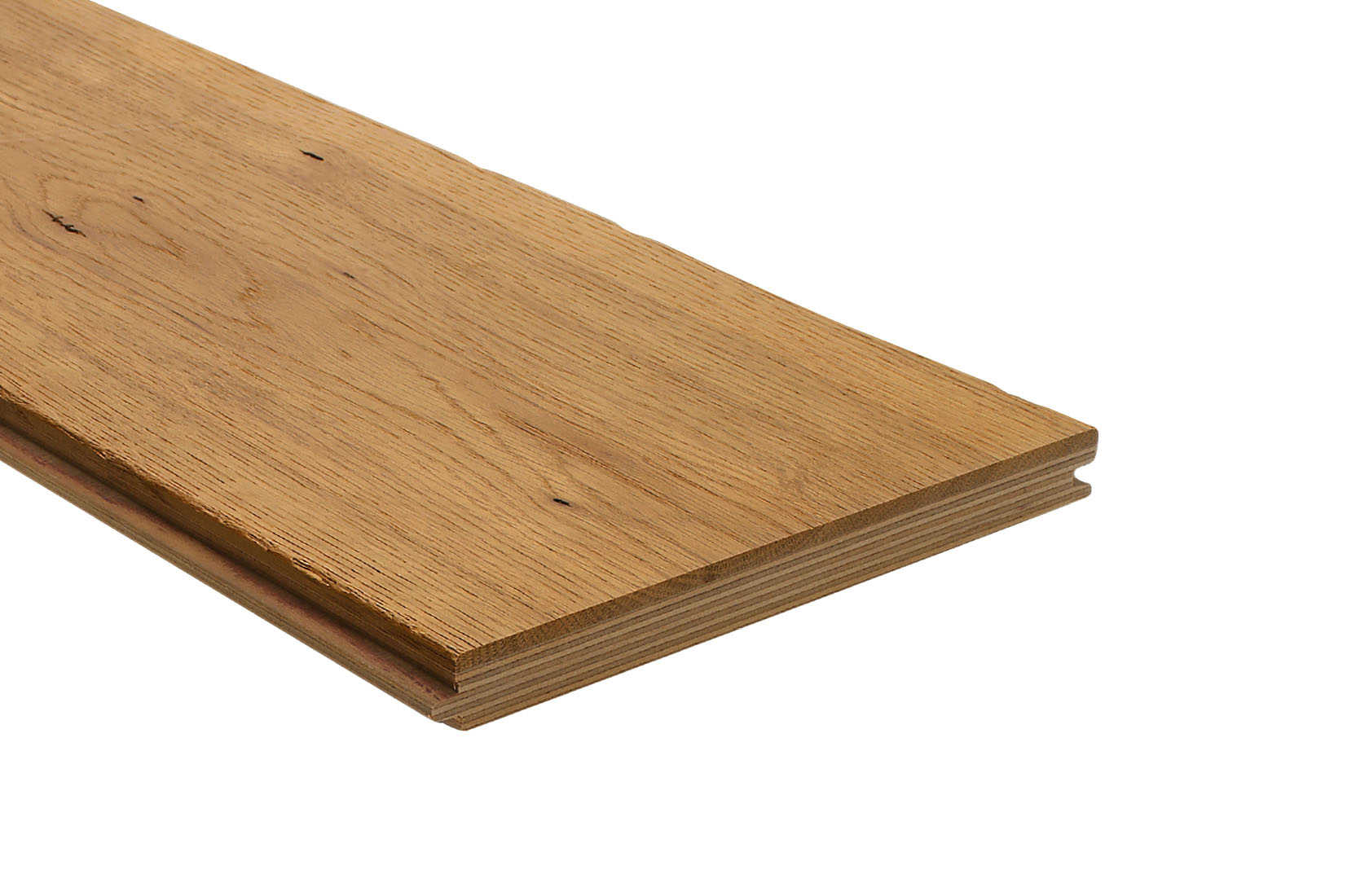 Total thickness:

mm 15

Width:

mm 190

Length:

mm 900/2000

Type of fitting:

glued/floating
The single plank is made up of three layers glued together, of which the first, i.e. the visible layer, is a sheet in Oak with a thickness of 4.00 mm, the middle layer is made up of softer woods placed at a right angle and the final under layer in Larch. The particularity of the three-layered plank lies in the possibility to be glued directly to the existing sub-flooring, or as a floating parquet. When fitting a floating floor, a fine foam underlay (generally 2-3 mm thick) is laid between the floor surface (screed) and the floorboards. This allows the slats to be simply placed on the sub-layer, which means only the joints are glued.